Your technology partner.
Regulated industries face unique challenges when it comes to data integrations. Digimatic has the experience and know-how to help you succeed and navigate the complexities of the regulatory landscape.

We are a Napa based veteran-owned business that provides state-of-the-art innovative technical solutions and consulting for companies operating in regulated industries. Our integration platform is a robust, secure, and reliable way to connect online sales data with the most popular marketing and logistics tools available.
We're here to help
Our Values
Digimatic values each and every customer, and we commit to the following values to make sure every client is fully satisfied with our services.
Fanatical Support
Your questions will always be answered quickly and thoughtfully by a human who understands your business and your challenges. No auto-responders here.
Passion
We genuinely love what we do, the industry we get to work in, and the people we get to work with. Believe it or not, we actually kinda look forward to Mondays.
Commitment to Quality
We don't believe in half-measures. All of our work is implemented to the highest standard following industry best practices. We will take the time to make sure it's done right.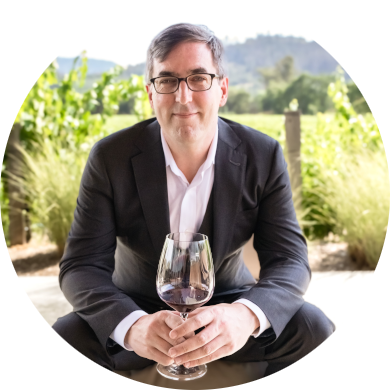 Bodie Paden
Founder & CEO of Digimatic
About the Founder
Born and raised in California, Bodie started his professional career in technology at the age of 17 when he enlisted in the US Air Force, writing congressional budgeting software at the Pentagon. Going to school at night, he completed his degree in Computer Science and became a DoD consultant. Boring, right?

In 2008, he switched gears and became the CTO of an up and coming DTC e-commerce platform and has since worked on several DTC platforms in the wine and beer space. Bodie founded Digimatic in 2020 to combine his love of building integrations with his love of the wine and beer industries. Having been fortunate to work with several very talented programmers and entrepreneurs over the years, Digimatic has been able to collaborate and subcontract with these experts to build gold standard solutions no other company would have the expertise to build on their own.

When he doesn't have his head down at the computer crunching code, he likes to build gadgets in his workshop, travel, play the occasional video game, and of course enjoy a nice glass of beer or wine with friends. He doesn't particularly enjoy writing biographies about himself in the third person, but...here we are. He's also an active volunteer in the community, focusing on education and mentorship for underserved youth. He's been a mentor with Big Brothers Big Sisters, a volunteer classroom assistant with the TEALS program bringing technology expertise to schools lacking qualified staff to teach it, as well as a regular lead instructor with Black Girls Code.
Get In Touch