Reliable, robust, secure, and scalable.
All of our integrations are built using industry standard "serverless" cloud-based technology hosted on the same Amazon Web Services architecture used by Netflix, LinkedIn, Twitter, and other enterprise companies.
Contact Us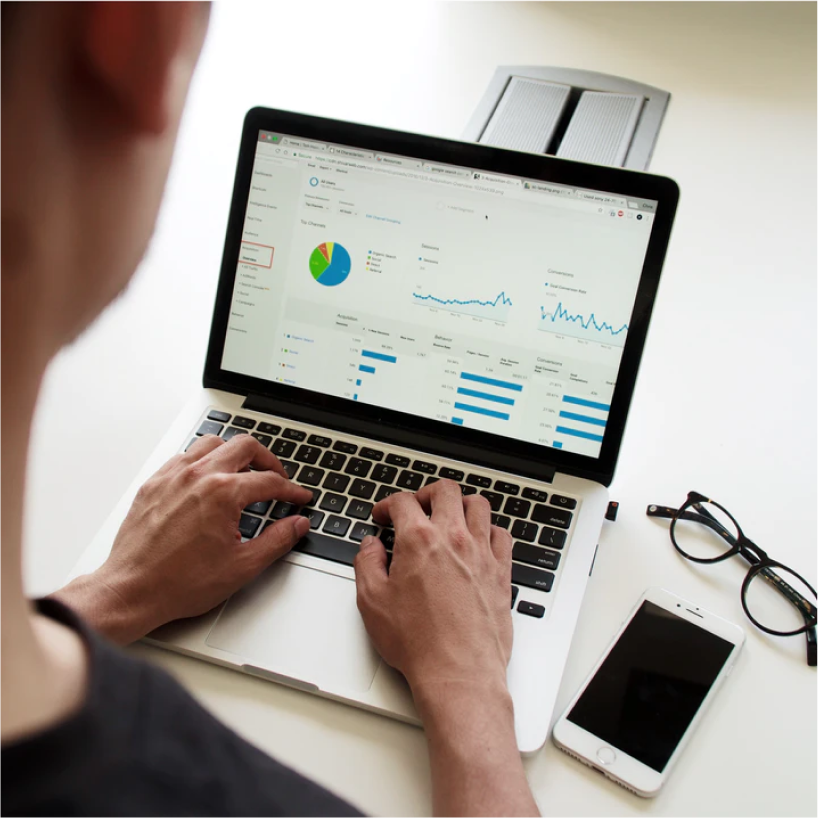 Been there. Done that.
The Digimatic Platform
Years of experience in technology and regulated industries have culminated in the most sophisticated platform of its kind.
Security
Our platform is hosted on the same ultra-secure enterprise-level provider used by Netflix, LinkedIn, Twitter, and Facebook. With a militant adherence to security best practices; we regularly have third-party security audits as well as security monitoring tools in place.
Reliability
All of our integrations use an advanced queueing system. If there is a problem with transporting the data or the destination system is temporarily unavailable, the task stays in the queue and delivery is re-attempted until it's able to be successfully delivered.
Data Protection
Your customer and order data are never permanently stored in our system. It will exist temporarily in the integration queue, then it is permanently destroyed as soon as it's delivered. Your data belongs to you. We will never store it, use it, or sell it.
Scalability
Holiday rush? No problem. Our entire platform is built using a "serverless" architecture, which means processors and memory are allocated as needed. All resources are configured to auto-scale infinitely to handle whatever you can throw at us.
Knowledge
We're a small team of US-based senior developers with decades of experience in the wine & beer industries. We understand the intricacies of wine club memberships, tasting room management, product complexities, and how to navigate the regulatory landscape.
Support
We try to build everything so bullet-proof that you'll never need to talk to us. #introvertlife But sometimes you have a question that we haven't thought to answer yet and you need to chat with someone. We usually reply within minutes, but always within a business day.
Get your answers here.
Frequently Asked Questions
What if your servers go down?
Through the wizardry of "serverless" technology, we don't ever have to be "down for maintenance" to install updates or any such thing. Short of a catastrophic failure of our cloud provider Amazon, which would make national news, there's nothing that would ever cause the platform to be offline.
What if your database is hacked?
We don't store customer/order data in a database. The data is received from one system, processed/formatted, sent to the destination system, and then permanently deleted.
What if the system we're integrating with goes down?
There is a queueing system in place. The first thing the platform does when it gets data from one system is to create a "message" in the queue to be processed and delivered. If we process the message and attempt to send the data to another system and that system isn't available or refuses the message for any reason, we try again until it goes through. Even if your destination system is down for hours, as soon as it's up again, all of the data will sync over and nothing will be lost.
What about Black Friday & Cyber Tuesday? Can you handle the spike?
One of the perks of "serverless" technology is that resources (memory, processors, storage, etc.) are allocated as needed. If there is a spike where we're suddenly handling millions of requests, our cloud provider Amazon will just give us as much memory and processing as we need to chug through it and process it quickly. And since each request is handled in a "silo", it's kind of like each piece of data syncing has its own server handling the request and it doesn't necessarily know or care that there might be millions of other silos processing at the same time. One request isn't sharing resources with the other requests.
My industry is heavily regulated and data handling is complex. You sure you know what you're doing?
Yes. The Digimatic platform is primarily built by the founder who has been building DTC platforms and integrations for regulated industries since 2008, primarily in the wine and beer space. He built one of the very first winery DTC compliance integrations and is well versed in the complexities of legal compliance. When necessary, he has a network of US-based industry experts in wine, beer, cannabis, and tobacco that he has pulled in to collaborate on several projects.
What if I need help?
Digimatic support is super responsive. Most inquiries are replied to within minutes, but always within a business day. No outsourcing. No canned responses. A real life human who understands your business will thoughtfully respond to your question.