Custom Development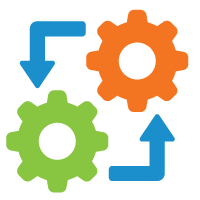 Custom Building a Solution for Your Business
With expertise in several regulated industries as well as the most popular e-commerce, marketing, and logistics platforms, we can build a solution custom fit for your business.
Got Questions?
Been there. Done that.
We've worked with everyone from lean startups to enterprise companies and can tailor a solution to fit your needs and budget.
We understand your business.
We Know Alcohol
With 15+ years in the wine and beer DTC business, we know all of the tools, platforms, and players in the space.
Results Driven
We'll work with you to fully understand your business goals and establish a shared vision of success and a plan to get there.
Constant Communication
The key to any good relationship is communication. We'll keep you posted every step of the way to make sure we're all on the same page and adjust course when necessary.
Trusted Advisor
While laser focused on building your custom solution, we'll work with you on a holistic approach with an understanding of how it may affect the rest of your business.
Your questions, answered.
Frequently Asked Questions
I'm vetting a few different developers. How are you different?
We only do one thing, and we're the best at it. That's DTC e-commerce for regulated industries; primarily wine. We've also worked with beer, tobacco, and cannabis and understand the regulatory issues around these products. We helped to pioneer the DTC space for alcoholic beverages with 15+ years of experience dating back to the first industry-specific e-commerce platforms available and the first compliance integrations ever built.
What is your hourly rate?
We generally quote projects as a fixed price. Our developers are senior level US-based practitioners with specialized industry knowledge, so we're not always the cheapest option out there. But it will be done right the first time and you'll have a quality end product we will all feel good about in the end. That said, we frequently find we're competitively priced with most providers because they'll quote you a low hourly rate and then pad the invoices.
What kind of work do you normally do?
Integrations are our specialty. If you have two systems that need to talk to each other, but they can't or they're not doing it the way you want, there's a good chance we can help. We have particular experience with Commerce7, WineDirect, Vinespring, Shopify, and BigCommerce. If you present a project that we don't think is a good fit, we'll let you know and help you find someone who is.
How much is a consultation?
We don't charge for consultations. In fact, we're pretty terrible about giving away free advice we should probably charge for. The industry is pretty small though and we all benefit by helping each other out, so if you're just...stuck, hit us up and we'll see if we can get you pointed in the right direction, even if we're not the best solution for you.